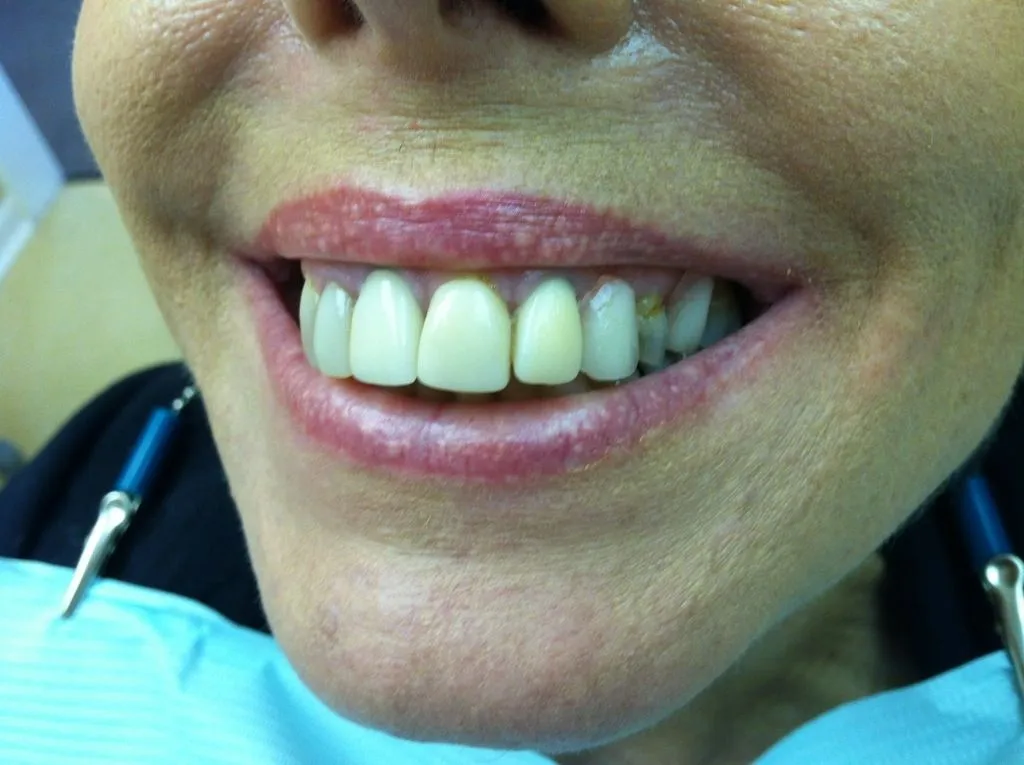 Probably the most common nightmare I hear about is one involving a missing front tooth! Sadly, it is a very common occurrence at most dental offices. Treatment solutions are varied and range from simple to complex. Removable dental appliances are the least in cost with a dental implant supported tooth being the most natural and realistic!
Regardless, a missing front tooth has a devastating impact on an individual's appearance. The before and after pictures in this blog entry show how any replacement can make a world of difference in someone's smile! In this particular situation, an economy partial removable denture was fabricated to replace the missing front tooth.
Each patient has a multitude of options to rectify this cosmetic and functional nightmare. It only take a simple consultation to start the process, get the facts and select what is the most comfortable solution! In fact, while a face to face assessment is always the ideal, you can start the process with some simple photos using your phone's camera (just as I did with these photos) with a full face smile, close up smile and a picture of the missing tooth area with the lip pulled up out of the way! Email them to me with your esthetic goals and we can at least start the conversation. I am always happy to help, one smile at a time!
Comments: