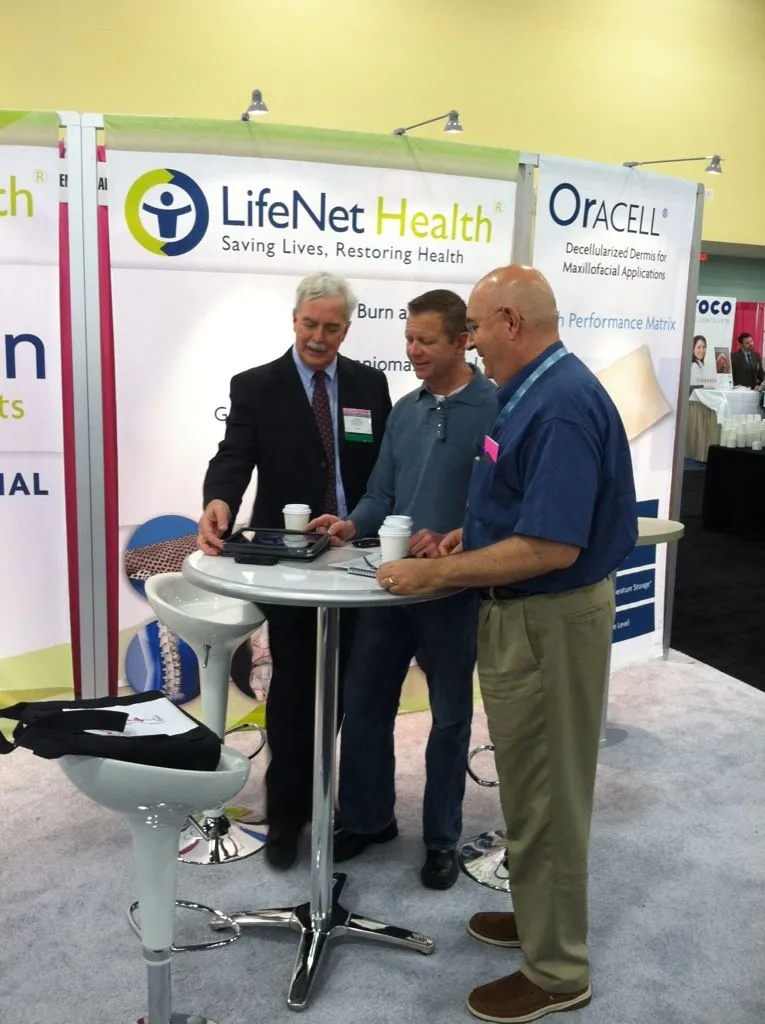 Yesterday, Saturday October 20th, Dr. Gradwell and I spent the day attending an all day course where we learned about the current protocols and update on IV Anesthesia. We spent 3 days earlier this month attending the national meeting of the American Academy of Implant Dentistry. This is one of several national level meetings where we have an opportunity to listen and learn from the leading researchers, academics and practioners in our profession.
Above is a picture of Dr. Gradwell and myself at the above meeting evaluating the newest unit and kits to facilitate "PRP" or platelet rich plasma, which is where during more complex and sophisticated regenerative dental procedures, we draw a little of an individual's blood, isolate and use the healing factors to insure a higher degree of success and faster healing. We eventually purchased it.
My commitment to staying current and ahead of the curve is one I take very seriously! Dentistry has exploded with new techniques, methods, products and regenerative science since I graduated! Every chance I have to learn from those developing and evaluating what's new, makes me a better dentist for you! A big part of "excellence in care" is through my ongoing commitment to continued Dental Education!
In addition to national symposiums, there are study clubs, two area dental schools and the local ADA chapters that also provide additional educational opportunities. Every experience is one where I can draw some pearls of wisdom that very often I can incorporate directly into the care I give the first day back in the office.
Comments: