Dentist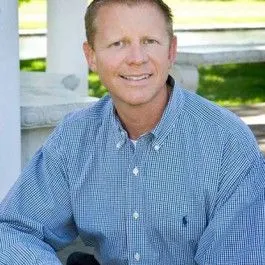 Biography
Dr. Gradwell began his career in periodontal practice in 1988, working as a restorative dentist during his residency program. He has maintained his professional relationship with Dr. I. Jay Freedman and Associates for 22 years, transitioning from a restorative dentist to the office's periodontal and implant surgeon. In Dr. Freedman's office, state-of-the-art esthetic dentistry is provided in conjunction with dental implant, crown and bridge, esthetic veneers and the treatment of periodontal disease. In 1990, Dr. Gradwell opened his private practice in Allentown.
Dr. Gradwell has been active on staff at Lehigh Valley hospital since 1991. He has served as Vice Chairman of the department of dentistry and Clinical Chief of Periodontics. He currently serves as Vice President of the Board of Directors of the Lehigh County Senior Center. As an Eagle Scout, Dr. Gradwell is committed to community service. He also serves on the Occupational Advisory Council for the Lehigh Career and Technical Institute.
Along with his many accomplishments, Dr. Gradwell has lectured nationally on the periodontal treatment of Arestin. From 2003 to 2005 Dr. Gradwell lectured for OraPharma, Johnson & Johnson on the use of local delivery antibiotics called Arestin. He provided detailed information on Arestin to dentists in the Midwest, as well as local educational programs.
Teaching is a fundamental love of Dr. Gradwell's. He is on staff at the Lehigh Valley Hospital where he volunteers one day a month working with the dental residents in the dental clinic. He also is a part of the teaching team for the dental residents, which involves lecturing several times a year.
Some of his accomplishments include:
Chairman of the DESERV Program – providing dental care for underprivileged children
Recipient of "Teacher of the Year Award" from Lehigh Valley Hospital Dental Residency Program
Recipient of "Man of the Year" award from Community Service for Children
Named Alumni of the Year from Albright College in 1991
When Dr. Gradwell is not in the office, he enjoys spending time with his three children, Ashley, Sean, and Lauren. He actively pursues his spirituality for balance in his life. His church family is First Presbyterian Church of Allentown. He was a 4thgrade Sunday School teacher for 15 years. He is a contributor to the local 4H programs with a personal interest in sheep farming. He recently completed the renovation and restoration of a 10 acre farming property in Fogelsville, PA. He is committed to learning and implementing organic gardening on his farm.