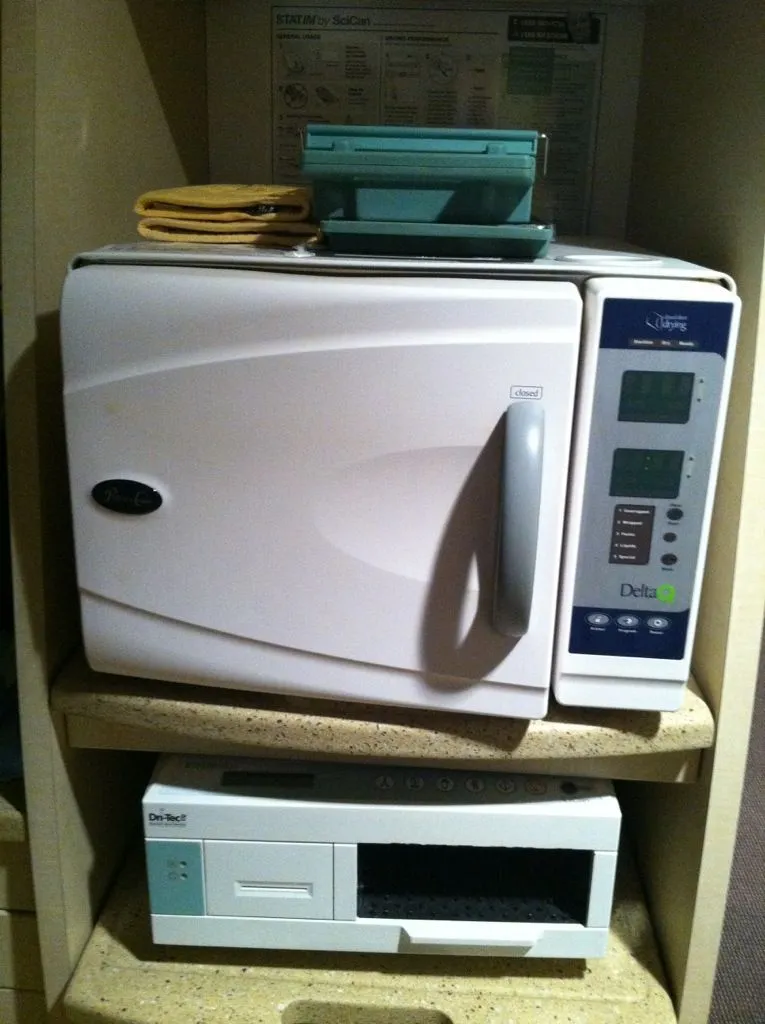 It is easy to assume that when the autoclave runs it's cycle, the contents are sterile and safe the use. WRONG! It is essential to be sure and the only way to do that is to have a system and a double check! For my practice, the system is the "Solaris" unit design above NIH standards by Pelton Crane.
This unit moves dirty and contaminated instruments thru a safe and efficient system. The cycle is complete when the wrapped instrument cassettes finish with the autoclaves.
The real safety key is in the random checking of each autoclave using the nearly unkillable bacterial spores of the bacteria that live in the world's most hostile environments, like around the rim of the Old Faithful in Yellowstone National Park, and making sure your autoclaves can kill them.
Temple University School of Medicine provided such a service, we use it weekly to test each autoclave and as you can see from a results confirmation, your safety is assured and always my first concern!
You can always rest easy that the instruments we use and our treatment areas are kept clean, sterile and safe to the highest standards!
Comments: