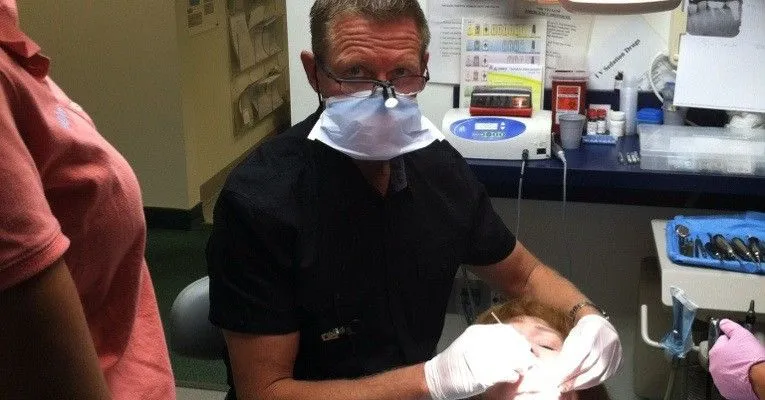 Well it's 3 weeks now since the extraction of my beloved tooth and a visit to Dr. Gradwell to see how things are coming along is required. By now, the osteoblasts or bone forming cells have migrated to the surface of my new implant and will soon start to grow into it making the dental implant part of my body!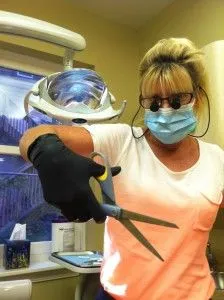 Everything checked out just great. One personal observation was that it is astounding how quickly the body resorbs the un- needed bone and my tongue feels the difference in thickness (shrinking) in the outside area of jaw bone where my tooth used to be! Thank goodness it is a world where you don't have to have removable plates to replace missing teeth (tooth). I had the sutures removed at my office, by my own staff…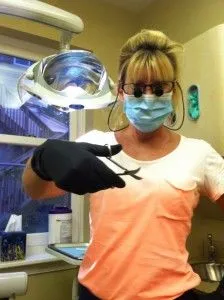 While many of us may feel that the instruments are big and scary, I can assure you, we always use the right instrument for each procedure.
Comments: