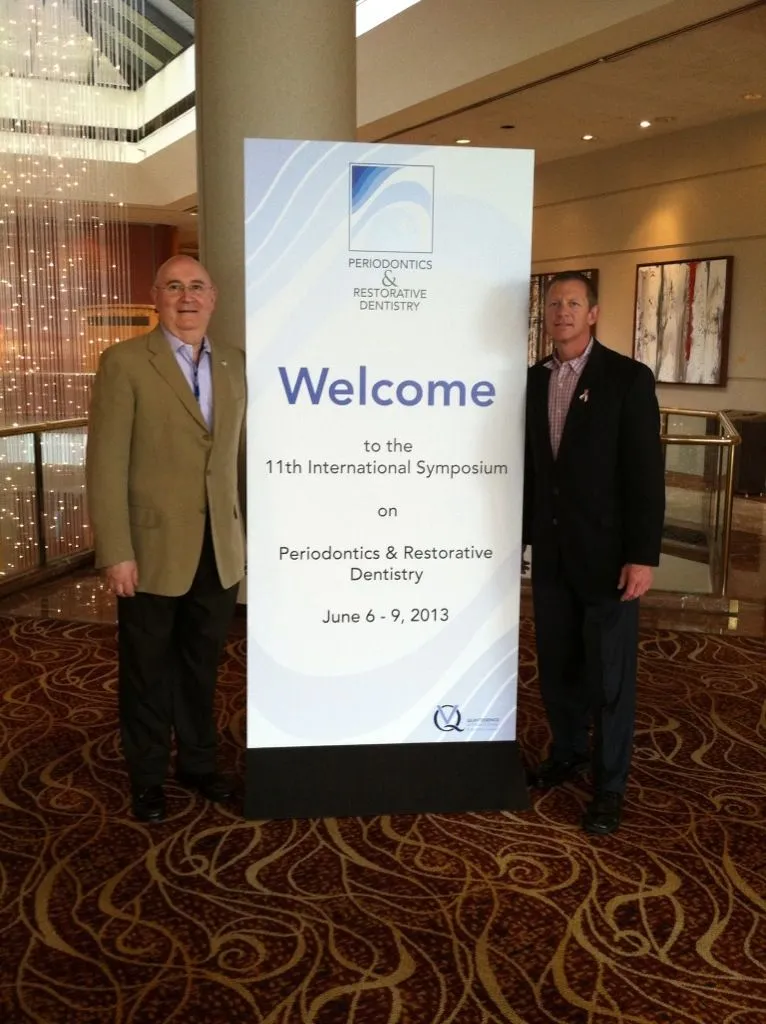 Over the first weekend of June, Dr. Gradwell and myself attend the 11th Periodontal – Restorative Symposium.
This international meeting is held once every 3 years and the most advanced techniques, products and procedures are always on the menu. For 2 1/2 days the world's best dentists learn and mingle with the educational giants and innovators of Dentistry! This conference, I actually an opportunity to discuss advanced Implant Dentistry with one of the world's greatest dentists and my hero – Dr. Dennis Tarnow!
It was refreshing for Dr. Gradwell and I to discover just how cutting edge and innovative was the level of care we provided to our family of patients. As always, we left with a few new pearls of wisdom that we have already incorporated into our protocols!
I would be remiss in not saying that the symposium was in Boston about 5 weeks after the tragic and senseless terrorist bombing! We took special time to visit the memorial and pay our respects to those who perished and were maimed! It was very emotional and is a reminder that "Freedom is not Free!".
Comments: