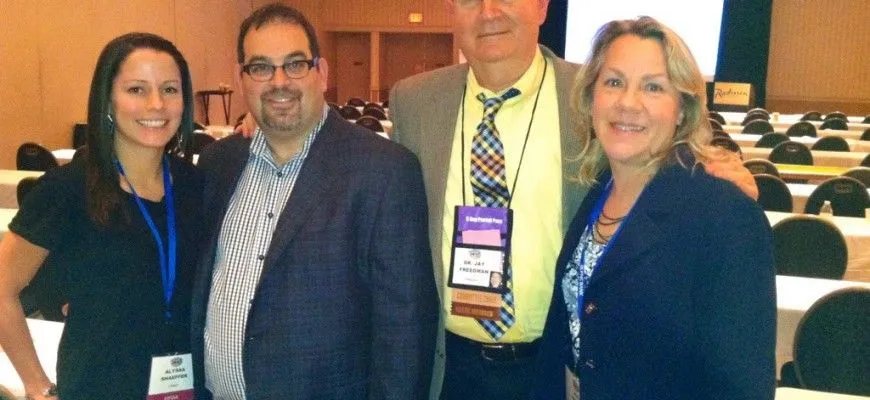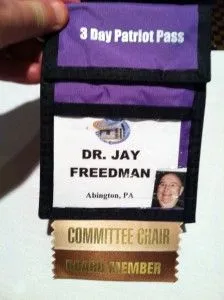 Last week our region hosted the only major Dental Conference left in Pennsylvania -The Valley Forge Dental Conference. For 3 days, over 1,200 area dentists and their staffs attended continuing education classes given by world class speakers, visited manufacturer exhibits to evaluate the latest in dental science and exchanged ideas and fellowship.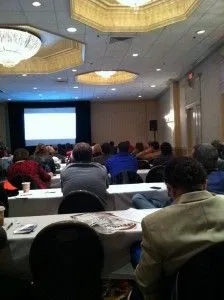 My role in this major event was Exhibits Co-Chair. My responsibilities revolved around securing exhibitors for the conference, make sure our attendees could learn about their products and services and insure a positive experience for the vendors. For the first time since anyone could remember, there was a waiting list for booths and I have been asked to again be Exhibits Co-Chair for the 2015 Conference and in addition I have been asked to be Sponsorship Co-Chair. Of course, there was some fun…we got professional makeup artist Maria Rached to do extreme makeup makeovers. Pictured here with Dr. Joanne Burrell on the right…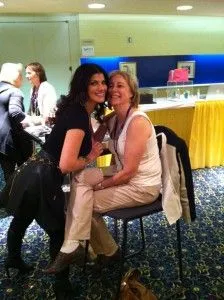 And we had "Dancing the the Stars" professional to sign autographs and take pictures with…….
And Jan, Alyssa and I hosted Dr. Lenard Tau, world class expert on social media. It was a captivating and inspiring 3 days. I'm already hard at work for next year's conference. Now that I know the ropes, I'll do an even better job!
Comments: